2012-2013 GYMTEX Classes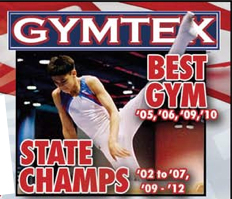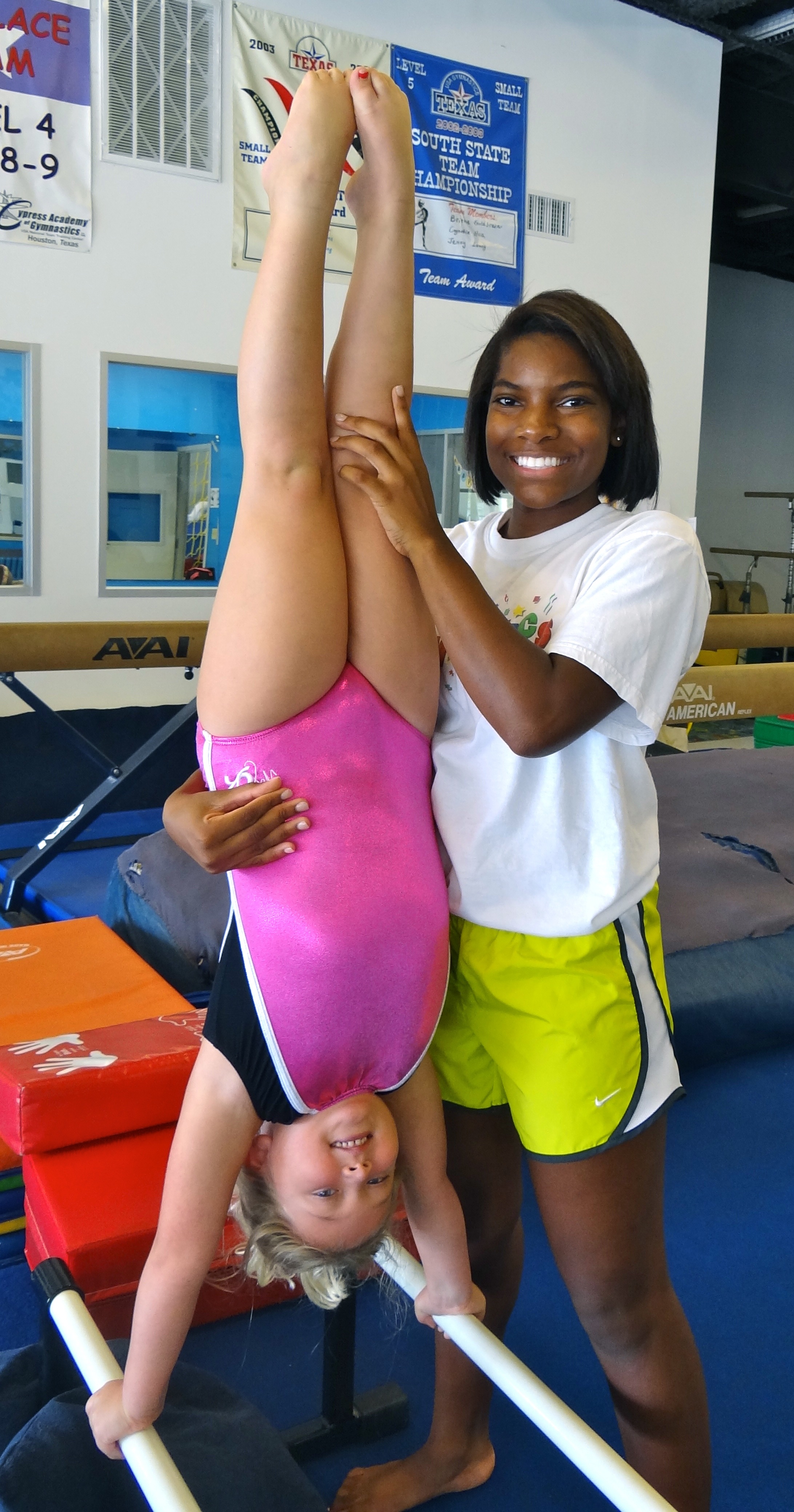 Low Students to Instructor Ratio
(4:1 Min. 8:1 Max.) Yearly Registration fee: $40/ $45 for family


You may choose session payment or monthly payment.

2013 Spring: Jan. 7 - Jun. 8 ( 21 wks );

For 5 yrs and older: $440 ( 1hr/wk ) or $90 ( monthly )

For 4 yrs and younger: $360 ( 45'/wk ) or $75 ( month )



Early Childhood Gymnastics Program


10 Month - 5 yrs olds
Classes include basic gymnastic skills, overall fitness, coordination, games and open gym time.

Please choose the class according your child's age:
Babies, Toddlers; Early Preschoolers; Preschoolers, or Pre-K classes.

Please call to find the right class' Day and Time for your child.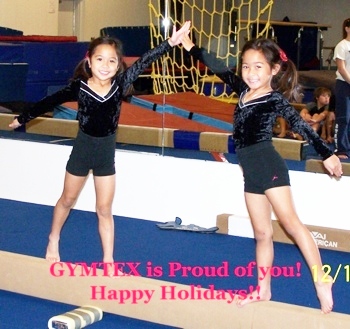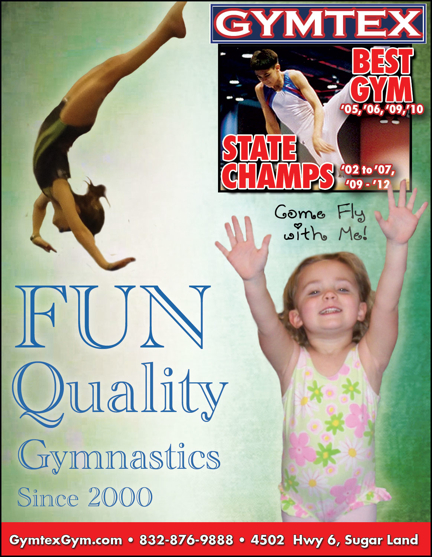 School Kids Gymnastics & Tumbling Program


5-18 yrs olds
You may choose the classes by age or level. Please call for evaluation if you like to sign the class by levels.
Please call to find the right class' Day and Time for your child.

20% off monthly or session tuition for siblings or for those taking multiple classes!

Try Out - $20 for one lesson.

Can't combine with any other offers.

Important Notice: GYMTEX offers classes by session or monthly, not by the number of classes you choose.
For those late enrolling students, the prorate fee is $23 / hr; or $19 / 45'.
They need to take all the remaining classes.

No refund. No make up classes.
You will have one Free Open Gym on Sat 11 - 12pm per month for the classes you have missed in the same month.

Minimum 4 students, Maximum 8 in each class.

GYMTEX reserves the right to cancel classes, camp or group activities in which a full refund will be made.
There is no refund due to weather or any reason that is not caused by GYMTEX.




Birthday Parties times are:


- Friday: after 7PM
- Saturday: afternoon
- Sunday: any time!



What's New for all GYMTEX Classes?


I. You have option to choose the classes by age or by levels.

II. No need to call for absent or Open Gym.
Open Gym: Sat. 11-12PM. $5/current student; $7 sibling or friend.
As a courtesy, GYMTEX offers one FREE Open Gym per month for those current students who miss classes within the same month. It is based on availability: first come, first served.

III. In order to enter gym and take classes, girls must wear leotards;
boys must wear shorts and t-shirts.
Long hair must be pulled back and secure for safety reasons.

IV. If the kids want to move to the high level, itis good idea to take multiple classes,
or add some private lessons to improve the details and speed up the progress.